A foundation inspection for a Peoria IL property is an excellent investment, and one every homeowner should consider! Regular inspections spot damage early so you can schedule repairs before cracks and leaks become extensive. A full inspection can also tell you how to protect a structure's foundation, such as with high-quality waterproofing.
While regular inspections are recommended for every home, you might note 7 signs that it's time to call a foundation repair contractor today. Certain issues around your property can signal foundation damage and needed fixes, and shouldn't be overlooked. Schedule a foundation inspection if you notice any of these issues around your home or commercial property:
1. Wall Cracks? Get a Foundation Inspection in Peoria IL!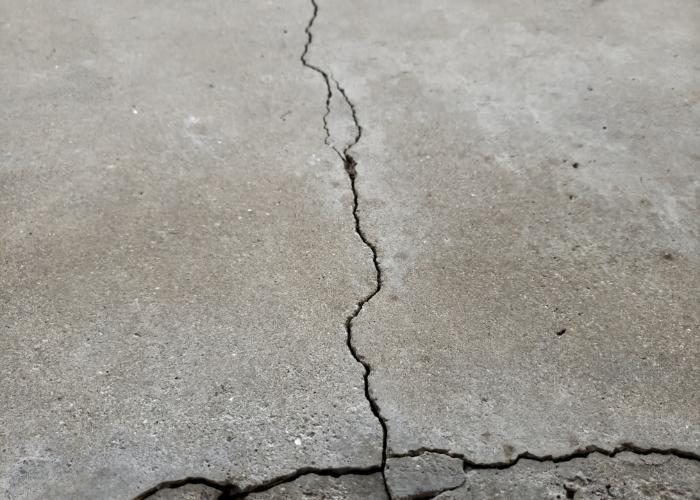 A damaged foundation is a weak foundation! A weak foundation can't hold up the weight of your home, so the structure then sinks and settles. This settling process pulls on solid surfaces inside a home, including drywall.
As the home settles and continues to pull on drywall, cracks then form. You might notice these in weakened areas of the wall, such as around door or window frames. If so, it's time to schedule a foundation inspection in Peoria IL for needed repairs.
2. Other Wall Issues Might Indicate Foundation Damage
Along with cracks, you might notice other issues along a home's interior walls that indicate foundation damage. As drywall panels pull away from each other and from the home's framing, nails often pop or loosen. You might also notice gaps between those panels.
Cracked baseboards and crown molding also indicate a sinking home. Those baseboards and crown molding might also tend to pull away from the wall studs behind them. Gaps might also form between baseboards or molding and the ceiling or floor.
Gaps might also form in room corners. All of these problems along walls and finished pieces can indicate a weak, sinking foundation and needed repairs.
3. Ceiling Cracks Are as Bad as Wall Cracks!
As with wall sections, a home sinking on a weak foundation will also pull on ceiling tiles and sections. In turn, you might see cracks along the ceiling or sagging ceiling sections. It's vital you repair that damage and schedule a Peoria foundation inspection quickly, before those sections collapse! As with walls, ceiling cracks also get larger and more extensive the longer they're ignored.
4. Roofing and Chimney Issues Can Indicate Foundation Damage
A sinking home pulls on a roof just like it does interior walls and ceilings. You might then notice buckled or missing shingles, or what appears to be a wavy roof surface. Cracks might also form along the roof or a home's chimney.
5. Your Floors Can Alert You to Foundation Damage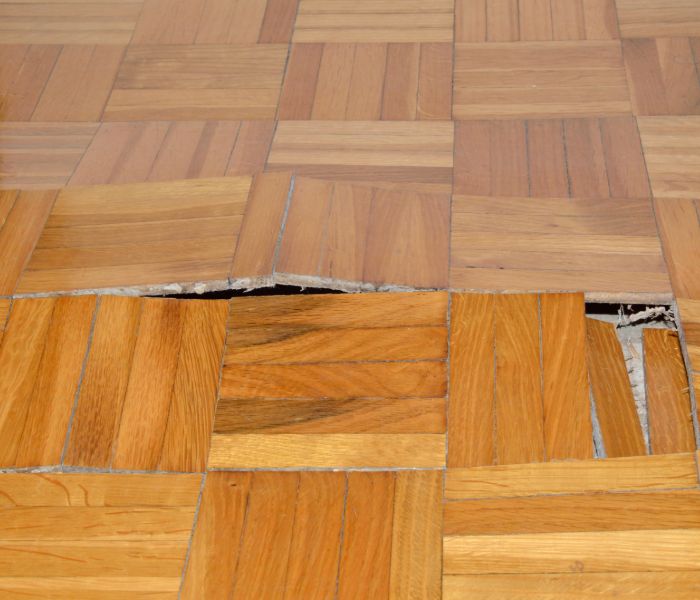 A sinking home also risks flooring damage. A home's subflooring, or those wood joists and decking underneath carpeting and tile, can crack or pull out of place. In turn, you might notice soft spots or creak and groaning when you walk across those floors.
That shifting can also pull grout and caulk away from floor tiles and hardwood floorboards, which might then shift out of position. Those tile and board edges might also "jut out" or shift upward. You might also notice cracked ceramic tile or hardwood flooring.
Some homeowners might also realize that their home's flooring is no longer level and even! A child's ball or another toy might roll across the floor on its own, and furniture might suddenly begin to wobble. These issues can also signal that it's time to schedule a foundation inspection on your Peoria property.
6. What Does Mold Have to Do With Foundation Damage?
Mold growing behind walls or underneath carpeting can indicate plumbing leaks or similar damage. Those leaks allow water to drip out of pipes, encouraging mold growth.
However, foundation cracks also let moisture into the home where it can settle on interior framing and behind drywall. Mold might then form, or you might soon notice mildew underneath carpeting. Don't simply clean up these issues but schedule a foundation inspection for needed repairs as well.
7. Schedule a Foundation Inspection in Peoria for Older Homes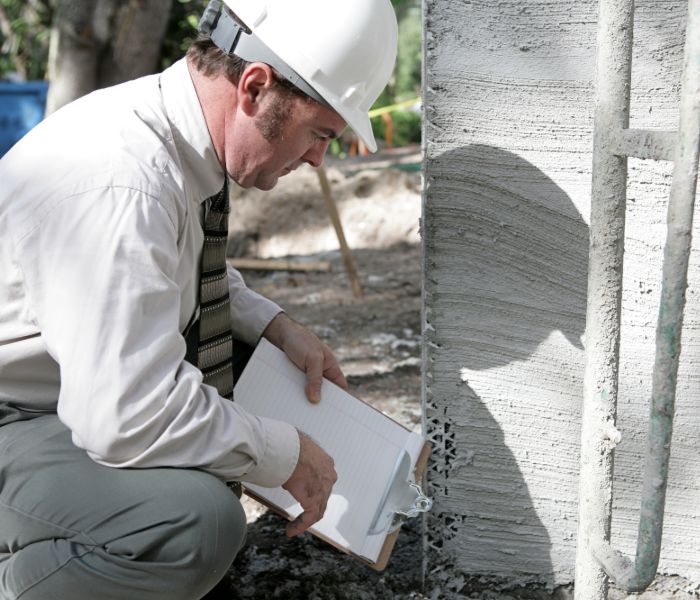 If your home's foundation is more than a decade old and you haven't had it inspected recently, it's time to make that call! The older a foundation, the more likely it is to start weakening under the weight of a structure. Also, the longer your property's soil holds moisture against concrete, the more likely it is to crack and leak.
Peoria Foundation Repair & Waterproofing Pros is happy to bring this information about a needed foundation inspection in Peoria to our readers. Hopefully, you found it helpful! If you're in the market for expert inspection or foundation fixes, call our Peoria foundation repair contractors. We'll schedule a convenient inspection and high-quality repairs that last. To get started, just call us today.